BDG is Clutch's 2021 Top App Development Company in Nevada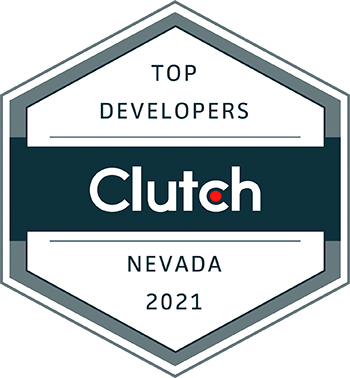 In the corporate world, business owners must have an app to improve direct communication with their customers, especially during this uncertainty. It can also be thought of as a new advertising platform for the business, that can say whatever you want it to for your brand to get more exposure and therefore, awareness. To work with that, we are here to help!
With over a decade of experience in web design and web development, BDG offers various services such as custom app and system development. We get to know your industry and design a website that is tailored to your business goals.
With that being said, we are thrilled to announce that BDG top-notched in Clutch's 2021 Nevada top performing companies in the app development industry!
Clutch is an established platform in the heart of Washington, DC, committed to helping small, mid-market, and enterprise businesses identify and connect with the service providers they need to achieve their goals. They evaluate technology service and solutions companies based on the quality of work, thought leadership, and client reviews.
Each year, Clutch highlights the top B2B companies in Nevada across different industries. The top app development companies must exhibit an unusually high ability to deliver top-tier work to their clients. That's why we are honored to be recognized as the best among development companies in Nevada.
Receiving this award is no small feat, and we're extremely delighted with this recognition. We would like to express our sincerest gratitude to our partners who have taken the time to leave their honest feedback. Rest assured, we strive to provide tailored solutions that best fit your business needs.
We want you to be successful! Share what you have in mind and let's start working.